Sanpo

(n.) A Walk. 

Michi

(n.) A path. 
STORY

 – A Path walked regularly, habitually, thoughtfully. It is the story of two women, Hiroko & Yumi living their lives in a Tokyo apartment, as they have done for decades. Yumi is a middle-aged mouse, slightly frenzied in her caring for Hiroko, her mother, a methodical, slightly stubborn mouse.
Sanpomichi is inspired by Japan and the music of Yuzo Kayama. 
The story has shades of a functional Grey Gardens, with elements of Richard Scarry and Fantastic Mr. Fox, but it is truly a unique film, that promises to delight in a quiet, lingering way. 
Sanpomichi Teaser released on 8/08/2013
Bad Taste presents A Little Oze film 
CREDITS


Creator, Director, Animator - Mari Ichimasu
Producer - Brianna Larson
Cinematographer, Tech. Director, Post - Brody Davis
Composer- Tony Fantozzi
Properies Master - Beau Binek
Set Design, building - Tony Fantozzi
Asst. Costume Design - Stephanie Phillips
Art Dept - Nike Ozaki, Kayla Olson, Jackie Pahutski, Jamie Jester, Anne Julian
Sound Design / Mix - HEARby
Mandolin - Brett Thomson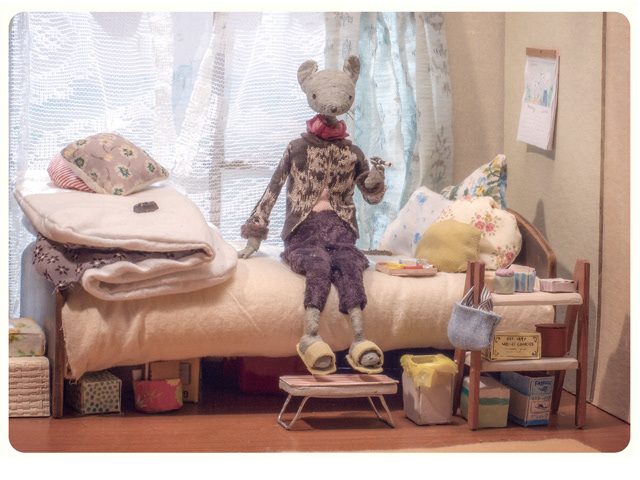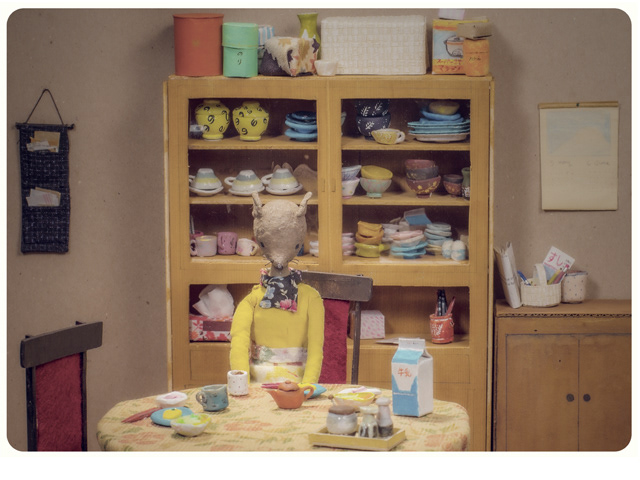 Sanpomichi is an indepent animated film by local artists and creators in Seattle WA. We are currently crowd-funding on Kick Starter, ending 9/9/2013.
Please visit Sanpomichi's website, and if you can help us make this film happen, it will mean more than anything. Thank You!! 
Official FB page, please "Like" us!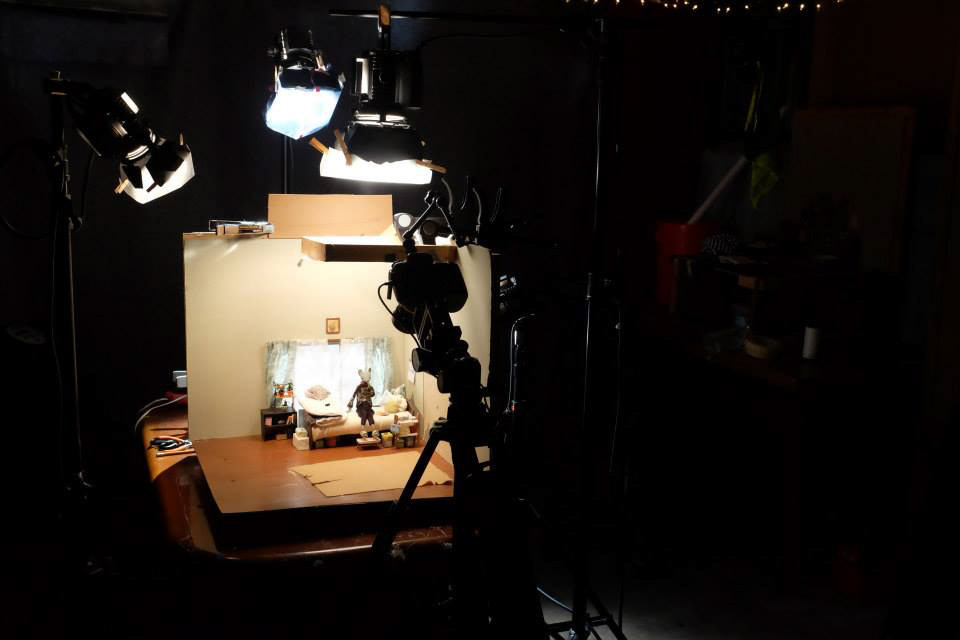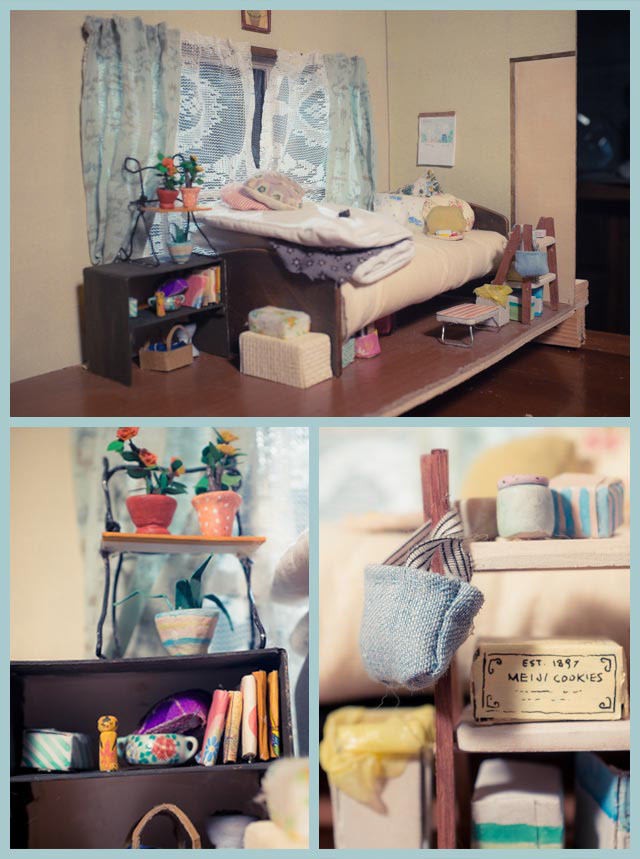 We have

merch

!! 100% of profits go to the production of Sanpomichi.
Please take a look! they are so cute....